Inner Flicker, 2015
Digital C Print on Pearl-Metallic Paper
30 x 45 in
Edition of 11 + 2 Artist Prints
In the Name of God, 201
Digital C Print on Pearl-Metallic Paper
30 x 45 in
Edition of 11 + 2 Artist Prints
Still Life, 2016
Digital C Print on Pearl-Metallic Paper
22 x 16.5 in
Edition of 11 + 2 Artist Prints
The Scorched Self, 2016
Digital C Print on Pearl-Metallic Paper
60 x 45 in & 30 x 45 in
Edition of 11 + 2 Artist Prints (each size)
Living Architecture, 2016
Digital C Print on Pearl-Metallic Paper
22 x 16.5 in
Edition of 11 + 2 Artist Prints (each size)
 
The Oracle, 2016
Digital C Print on Pearl-Metallic Paper
60 x 45 in & 30 x 45 in
Edition of 11 + 2 Artist Prints (each size)
Father Nature, 2016
Digital C Print on Pearl-Metallic Paper
30 x 45 in
Edition of 11 + 2 Artist Prints
To Close You Eyes, And Then Wake-up, 2015
Digital C Print on Pearl-Metallic Paper
22 x 16.5 in
Edition of 11 + 2 Artist Prints
The Heart of the Temple, 2016
Digital C Print on Pearl-Metallic Paper
30 x 45 in
Edition of 11 + 2 Artist Prints
The Body in Ruins, 2016
Digital C Print on Pearl-Metallic Paper
30 x 45 in
Edition of 11 + 2 Artist Prints
What is matter made of?, 2016
Digital C Print on Pearl-Metallic Paper
22 x 16.5 in
Edition of 11 + 2 Artist Prints
Mistrust, 2015
Digital C Print on Pearl-Metallic Paper
22 x 16.5 in
Edition of 11 + 2 Artist Prints
To Wake-up Asleep, 2015
Digital C Print on Pearl-Metallic Paper
22 x 16.5 in
Edition of 11 + 2 Artist Prints
In the Name of Science, 2015
Digital C Print on Pearl-Metallic Paper
30 x 45 in
Edition of 11 + 2 Artist Prints
The Separation, 2015
Digital C Print on Pearl-Metallic Paper
22 x 16.5 in
Edition of 11 + 2 Artist Prints
In the Name of Progress, 2016
Digital C Print on Pearl-Metallic Paper
30 x 45 in
Edition of 11 + 2 Artist Prints
From Within (The Universe), 2016
Digital C Print on Pearl-Metallic Paper
30 x 45 in
Edition of 11 + 2 Artist Prints
Inner Jungle, 2015
Digital C Print on Pearl-Metallic Paper
30 x 45 in
Edition of 11 + 2 Artist Prints
Who Do I Want to Be?, 2014
Digital C Print on Archival Paper
30 x 45 in
Edition of 3 + Artist Print
Who Am I Really?, 2014
Digital C Print on Archival Paper
30 x 45 in
Edition of 3 + Artist Print
What Clouds my Vision?, 2014
Digital C Print on Archival Paper
30 x 45 in
Edition of 3 + Artist Print
Can I Hear my Inner Scream?, 2014
Digital C Print on Archival Paper
30 x 45 in
Edition of 3 + Artist Print
What am I Holding on to?, 2014
Digital C Print on Archival Paper
30 x 45 in
Edition of 3 + Artist Print
What is my Progress?, 2013
Digital C Print on Archival Paper
30 x 45 in
Edition of 3 + Artist Print
Where am I Going?, 2014
Digital C Print on Archival Paper
30 x 45 in
Edition of 3 + Artist Print
Where do I End?, 2014
Digital C Print on Archival Paper
30 x 45 in
Edition of 3 + Artist Print
To Wake-up in Life, 2014
Digital C Print on pearl-metallic paper
30 x 45 in
Edition of 3 + 2 Artist Prints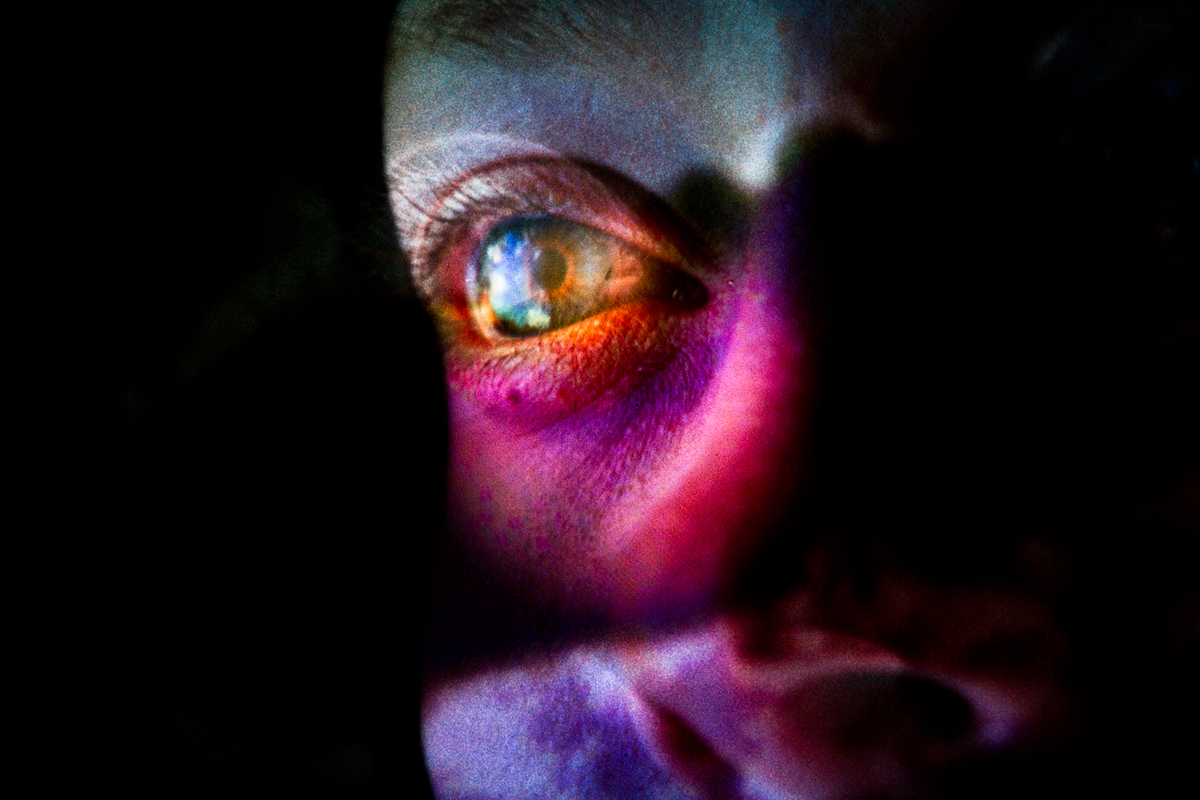 To Wake Up in Death, 2014
Digital C Print on pearl-metallic paper
30 x 45 in
Edition of 3 + Artist Print
To Wake up in Life, 2014
Digital C Print on pearl-metallic paper
30 x 45 in
Edition of 3 + Artist Print
To Wake Up in Death, 2015
Digital C Print on pearl-metallic paper
22 x 14.5 in
Edition of 5 + Artist Print
The Ancestral Self, 2015
Digital C Print on pearl-metallic paper
30 x 45 in
Edition of 3 + Artist Print
The Catrina Inside of Me, 2015
Digital C Print on pearl-metallic paper
30 x 45 in
Edition of 3 + Artist Print
Ouroboros, 2015
Digital C Print on pearl-metallic paper
30 x 45 in
Edition of 3 + Artist Print
Who was I?, 2015
Digital C Print on pearl-metallic paper
22 x 14.5 in
Edition of 5 + Artist Print
When did I Stop Being Me?, 2015
Digital C Print on pearl-metallic paper
22 x 14.5 in
Edition of 5 + Artist Print
Lucid Dream, 2015
Digital C Print on pearl-metallic paper
22 x 14.5 in
Edition of 5 + 2 Artist Prints
Expansion, 2015
Digital C Print on pearl-metallic paper
22 x 14.5 in
Edition of 5 + Artist Print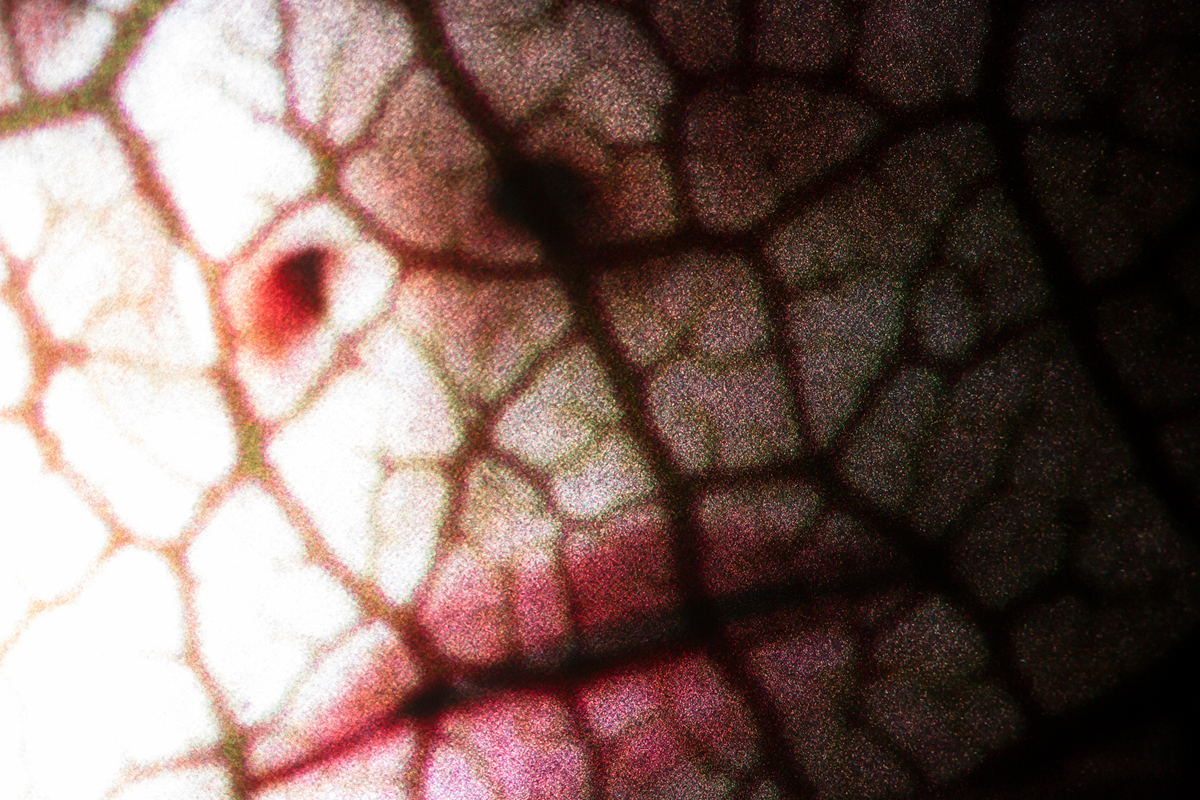 The Return, 2014
Digital C Print on pearl-metallic paper
22 x 14.5 in
Edition of 5 + Artist Print
The All Seeing Eye, 2015
Digital C Print on pearl-metallic paper
30 x 98.5 in
Edition of 1 + Artist Print
Evanescence, 2015
Digital C Print on pearl-metallic paper
22 x 14.5 in
Edition of 5 + Artist Print
Permanence, 2015
Digital C Print on pearl-metallic paper
30 x 45 in
Edition of 3 + Artist Print
Sunday in the Main Square, 2016
Archival pigment print on pearl-metallic paper
34 x 30 in
Edition of 11 + 2 Artist prints
The Docks (On the Outskirts), 2017
Archival pigment print on pearl-metallic paper
18 x 15 in
Edition of 11 + 2 Artist prints
The Main Street Beacon, 2016
Archival pigment print on pearl-metallic paper
30 x 45 in
Edition of 11 + 2 Artist prints
Sunset by the Portal, 2017
Archival pigment print on pearl-metallic paper
30 x 45 in
Edition of 11 + 2 Artist prints
Pedestrian Entrance (The Northern Gallery), 2017
Archival pigment print on pearl-metallic paper
30 x 45 in
Edition of 11 + 2 Artist prints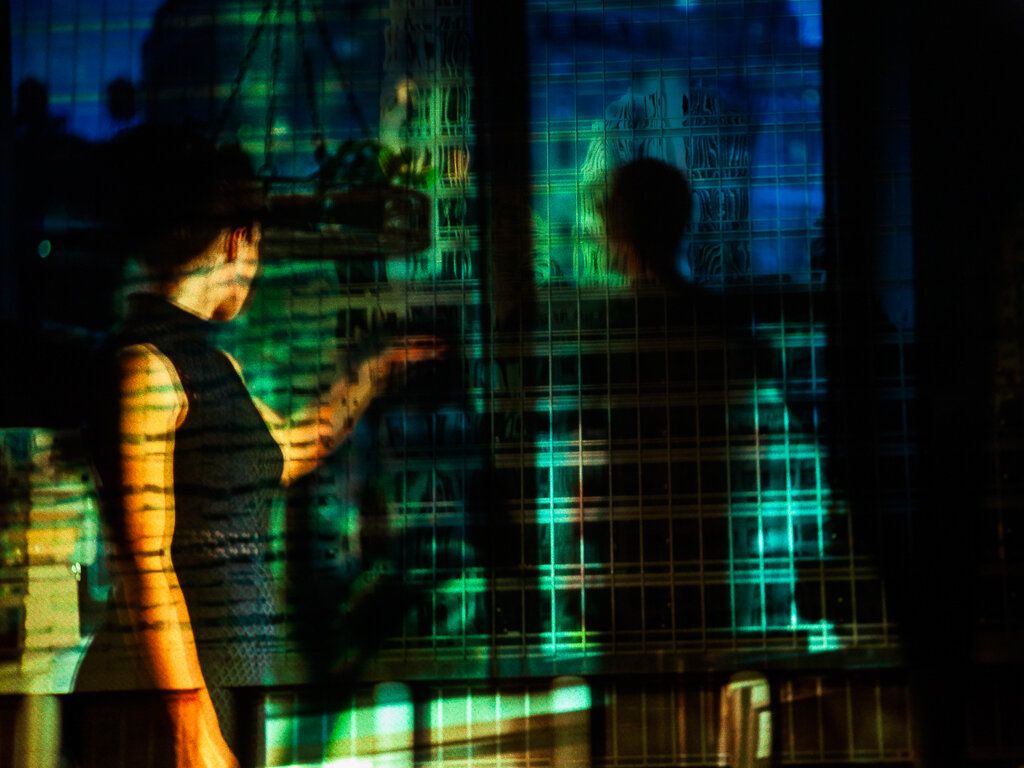 Specters and Solids (Contemplating the Main Square), 2016
Archival pigment print on pearl-metallic paper
30 x 45 in
Edition of 11 + 2 Artist prints
As is Within, so is Without, 2016
Archival pigment print on pearl-metallic paper
30 x 45 in
Edition of 11 + 2 Artist prints
Destinies and Stations, 2016
Archival pigment print on pearl-metallic paper
21.3 x 19.8 in
Edition of 11 + 2 Artist prints
Detail of Blvd de la Garrotxa, 2016
Archival pigment print on pearl-metallic paper
30 x 45 in
Edition of 11 + 2 Artist prints
The Tanner, 2016
Archival pigment print on pearl-metallic paper
18 x 14.5 in
Edition of 11 + 2 Artist prints
Silk, 2017
Archival pigment print on pearl-metallic paper
16.5 x 22 in
Edition of 11 + 2 Artist prints
Detail of Cardinal Park, 2016
Archival pigment print on pearl-metallic paper
30 x 45 in
Edition of 11 + 2 Artist prints
Boat Entrance, 2016
Archival pigment print on pearl-metallic paper
40 x 24 in
Edition of 11 + 2 Artist prints
The Guide, 2016
Archival pigment print on pearl-metallic paper
30 x 45 in
Edition of 11 + 2 Artist prints
Sunset by the lake (Main Square from the Outskirts), 2017
Archival pigment print on pearl-metallic paper
26.7 x 20 in
Edition of 11 + 2 Artist prints
Break of day from Amanecer Lake, 2017
Archival pigment print on pearl-metallic paper
30.5 x 16.7 in
Edition of 11 + 2 Artist prints
Naturæ
This project explores the meaning of nature in an urban context, where we find forces that are apparently at odds. The project contrasts a cold and mechanical idea of the self, with another that is organic and full of life. Naturæ also takes up the topic of progress, given that the city is the symbol par excellence of modern society: present and future. The general idea of "a nature" outside oneself has lead mankind to a constant fight against it, to the point of forgetting their organic self-concept.
In reality, we are so intricately connected to our environment that it is impossible to separate ourselves from it in anything we do. Even the simple act of feeding oneself requires such a complex series of events external to our bodies that it could be said that anything we do is what the whole universe is doing at a particular time and place. Human beings, proposes the philosopher Alan Watts, flourish from the planet like an apple grows out of an apple tree and yet this notion flies over our heads in the everyday. We are not only part of nature: We are nature.
In the series Naturæ, Sierra explores what it means to carry nature within. It is a meditation on how we, as human beings, want to see ourselves in regards to Nature.
Paradigms
Paradigms, Sierra's debut project, opens up possible lines of inner questioning through his first series of "Consciousness Portraits". How we see and what we expect of ourselves determines vastly how we relate to our own life, yet we seldom stop and find the time to consider how it is we see ourselves. The artist invites the spectators to question their physical, corporeal and mental limits, or their parameters for progress with titles like Where do I end?, What is my progress? or Who do I want to be?. It is an invitation to consider ideas about the self, which have more or less transformed into fixed paradigms in the everyday.
Imagine Not To Be
This project began from an inner conflict with the artist's beliefs about death, which lead him to realize they were more conditionings than beliefs. Searching for his own answers about the meaning of death, Sierra began to see that the project was as much about what it means to live. Death began to take shape not as the opposite of life but more of a compliment, a Ying and a Yang or opposite pole if you must, but of the same thing.
Imagine not, to be takes no interests in the artist's final answers, but instead highlights the process of questions and ideas that lead up to his conclusion. This project describes the nuances and changes the artist had in his idea of death, and therefore life.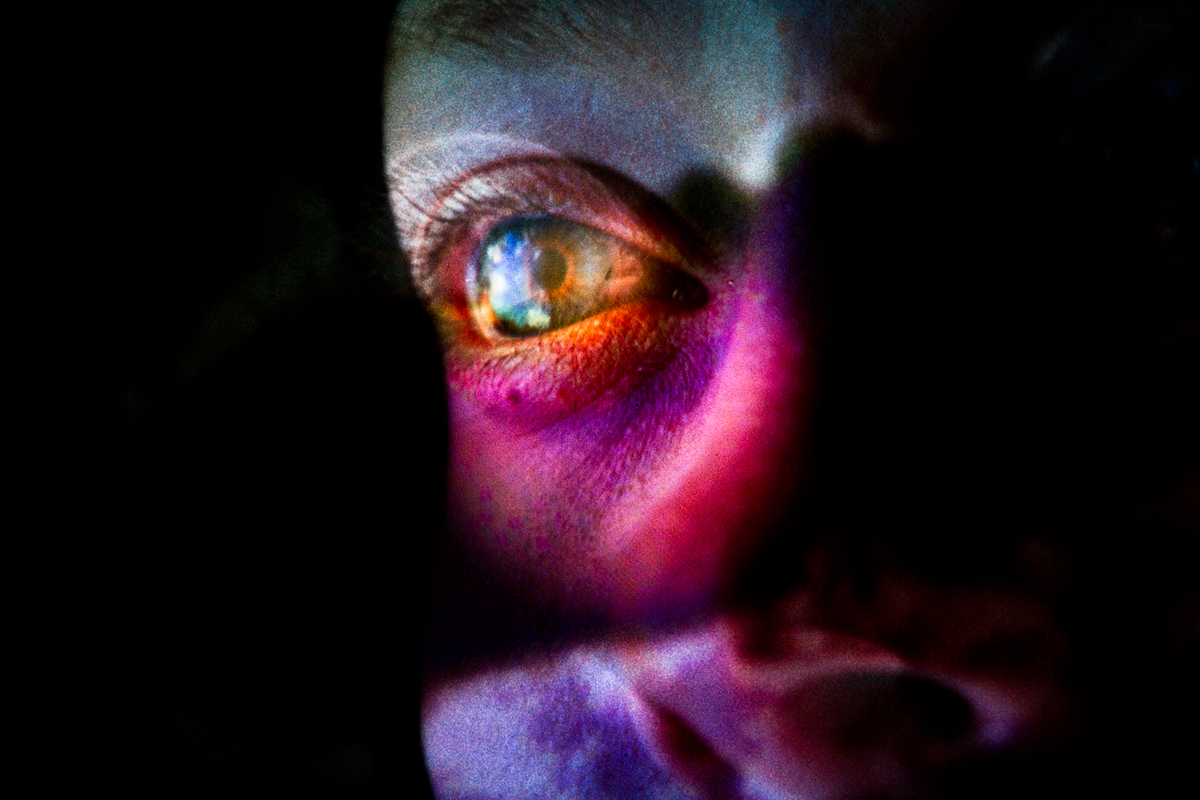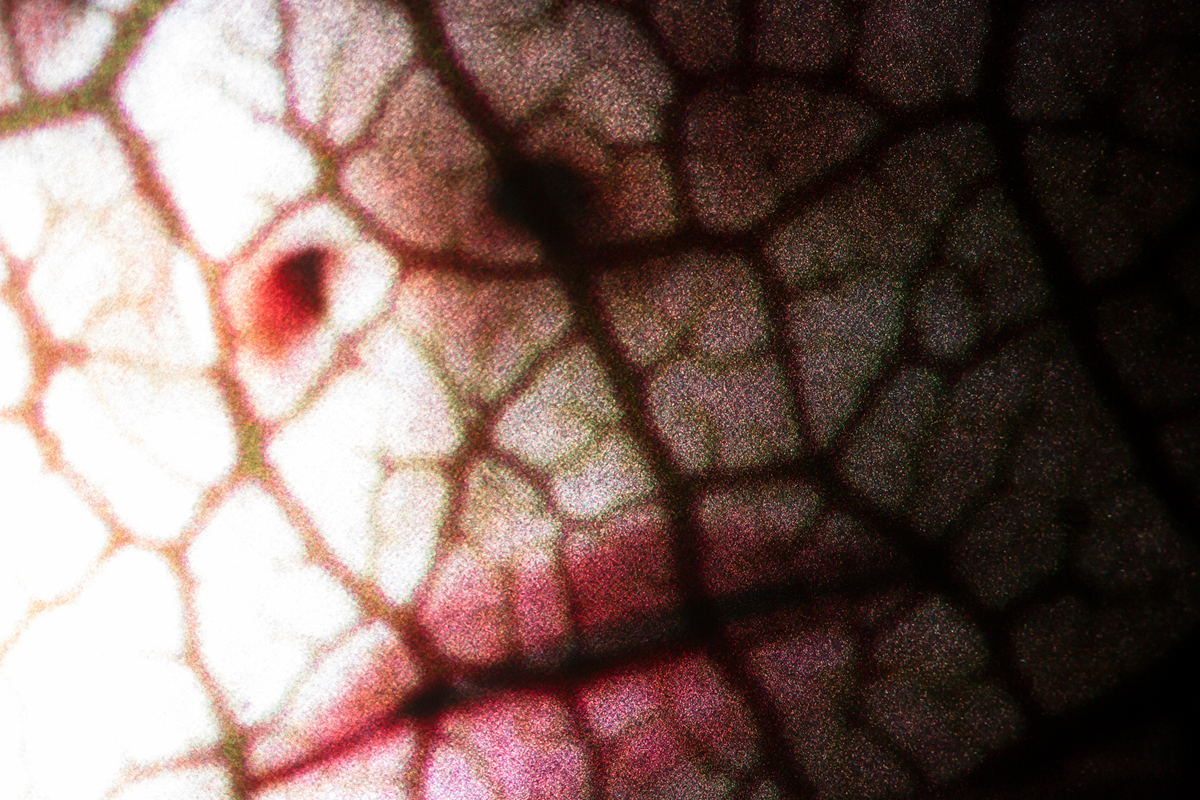 The City, Dreams, and Consciousness
Full project available after exhibition closing on August 2019